Songs for Cognitive Reframing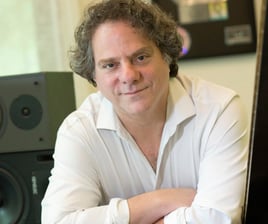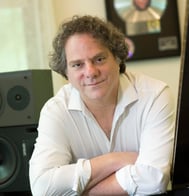 "Claude creates a safe and vibrant environment where voice is used as a means for remarkable, uplifting self-acceptance and deep healing."
-Greg Zelonkas, Frmr. Program Director
The Omega Institute for Holistic Studies
Creating positive new narratives.
In this program we learn to find our voices and give new perspectives to negative experiences. The atmosphere is safe and friendly, full of encouragement, and guided by a teacher who has worked with thousands of non-singers addressing vocal blocks and issues of shame and critical self-judgment.
With failure off the table, we become open to be seen and validated for who we truly are. Easy to follow exercises and positive lyrics integrate and reframe our past experiences into a story of triumph and release. With our new "song" our authentic inner narratives lead the way into self-acceptance, freedom, and healing. It's a unique methodology for exciting group-work, full of vocal and personal breakthroughs.
Healing Voice has been vetted by mental health clinicians across the country. We work with your team at your facility to craft a unique and powerful experience that complements existing therapies and traditional recovery programming. Sessions range from 90 minutes to a half-day, and can accommodate 8 to 16 participants.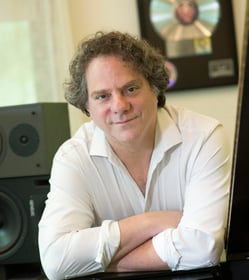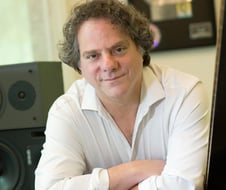 Atlantic Records, Island Records, Elektra Records,
Warner Bros. Records, R.C.A. Records, M.C.A. Records, Virgin Records, Polygram Records, Sony Records
The Omega Institute, The New York Open Center, Kripalu Center for Yoga and Health, Breitenbush Hot Springs, Esalen Institute, Center for Professional Excellence, Mobius Executive Leadership, Mass. General Hospital, Ethos Advocacy
Presented singing programs at:
The Juilliard School, NYU's Music Therapy Graduate Program, New York Actors Institute, The Jerusalem Rubin Academy, Canyon Ranch, Six Sensory Leadership, The Crossings, Grace Spiritual Training, Rowe Camp and Conference Center, Paths of Light, Windsong Retreat Center, New York Cares, The Caring Community
Presented corporate programs at:
Accenture, JPMorgan, Siemens, Sprint, G. E., N.A.S.A., New Balance, Ethos Advocacy, Dynamic Directions, Graham Windham, Vistage International, Altria, Johnson & Johnson, Genzyme, Kaiser Permanente, Voya, US Congressman Lane Evans, Computer Sciences, The Hartford, Maersk Shipping, The Center for Creative Leadership, MIT Sloan School of Management, Drexel University, The Women's, Leadership Forum, PixelMEDIA, The Conference Board, The Authentic Leadership Institute, Sobi, The Young President's Organization, Zachry Construction, Search Inside Yourself Leadership Institute, The Boys and Girls Club of America, Madison Square Garden Company, The Learning Alliance, St. Anthony's High School, Bach to Rock, North American Jewish Choral Festival, California Institute of Integral Studies, Woodstock Manor, The Learning Annex
RI Association for Justice, Bloom Law, Dormer/Harpring, Zagoria Law, Mandell, Boisclair & Mandell, Leavitt-Yamane/Soldner, Gigax Law, Frost Law Firm, Kentucky Justice Association, Fong Law, J.D. Smith Law, Pkblawfirm, Baton Rouge Law,, Wells Trumbull, Tashnizi Law Firm,, Calvin Smith Law, Friedman-Rubin, Frost Law Firm, Grossman-Green, CMG Law, J.D. Smith Law, Barton Trial Attorneys, Combs & Brown
Claude has trained artists on:
Claude Stein working with youths from disadvantaged backgrounds.
"The room was full of energy, support and breakthroughs. I forgot how inspiring a workshop could be!"
-Nick Dante, Pulitzer Prize Winner
"Claude intuitively addresses past conflicts and emotional resistance using Moreno's psychodrama, Perl's role play, Erickson's paradox, and Shorr's visualization methods. He is a flowing and creative artist who facilitates each person's experience of emotional and cathartic release in a relaxed and open context."
-Dr. Kenneth Langlieb, C.B.T. Psychologist
Instructor, Susex Council on Alchohism and Substance Abuse
"Claude Stein's seminars are transformational and healing in ways that most therapists take months and years to achieve. His work is powered by strong technique, humor, a gentle heart and deep affection for participants. He is one of the most effective and talented facilitators I have ever worked with."
-Linda Belans, EdD, Director
"These workshops are a profound learning experience. It is a privilege to work with Claude Stein."
-Katie Agresta, Voice Coach
Bon Jovi, Annie Lennox, Cyndi Lauper, Sting
"I want to formally thank you for your inspiring workshop with the music therapy interns last Thursday. I hope that this was only the beginning of our affiliation for I feel that this type of creative approach is vital for music therapists, both students and professionals."
-Alan Turry, ACMT-BC, Director
Nordoff-Robbins Center for Music Therapy, NYU
"Claude offers a ceaseless array of spontaneous exercises and on-the-mark commentary that come only with the wisdom of experience. With the skill of a masterful gestalt therapist he engaged each participant in exploring vulnerabilities, blocks and ultimately personal strengths through their songs, clarifying the personal psychological issues which inhibit self-expression."
-Dr. Mary Frances Sink, Psychologist
Specialist, Adult Development and Aging
-Dr. Thomas L. Toth, M.D., Director
I was thoroughly impressed with the techniques you provided in breaking through the normal barriers to our patients with their significant levels of anxiety and fear. The feedback from my patients was extraordinary.
Duke University Medical Center
Vincent Infertility Clinic, Mass. General Hospital